Top UX Design Agencies in Canada
Using UX design agencies can contribute greatly to the success of a business. These services can involve websites, devices, and even drone light performances. UX Designers contribute to the user experience. They are being used for more projects and products around the world.
Here we look at the most reliable and most used UX Design agencies in Canada, with expert teams and designers contributing to the success of popular products.
MINDSEA
Mindsea is an agency situated in Halifax, Canada, with a team of about 50 designers and developers/ They design fully integrated mobile apps for large companies. The company was founded in 2007 and has built a reputation as a top problem-solver of creative products. Their services are dedicated to mobile app development, UX/UI Design, and digital strategies.
RES.IM
RES.IM has been active in the UX/UI design industry for many years and is situated in Canada. They have many famous clients around the world and have achieved worldwide success due to their expertise in UX/IU designing. 50% of their overall service dedication lies with UX Design while also providing services in product design and web design.
Idea Theorem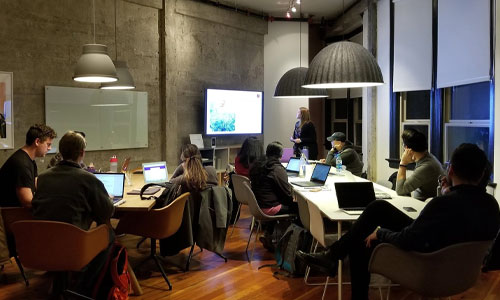 Based in Toronto, Canada, Idea Theorem dedicates 100% of its services to UX/UI Designing. They believe in empowering brands with UX/UI design and dedicate themselves to helping brands thrive for positive change.
One of their most notable clients is Fidelity National Financial which is one of the world's most respected brands. They provided the brand with the ability to target their audience of customers with a new strategy that increased their perceived authority and customer engagement.
Lift Interactive
Lift Interactive is based in Edmonton, Canada, with a 60% dedicated service of UX/UI Design. They also focus on advertising and branding for large companies around the world. They have provided service solutions for years. They believe in improving brand identity with targeted work that follows the latest trends.
The company has a team of around 50 experts working in UX/UI Design, advertising, and branding for larger companies around the world.